Join Ibn Al-Nafees Hospital family and advance your career
Fast-track your career with Ibn Al-Nafees Hospital. We are always on the search for talented medical and non-medical staff with a strong sense of community, who are passionate about excellence in everything they do. If that sounds like you, please feel free to browse the below vacancies and submit your application online. If you do not find a suitable vacancy but would like to submit your profile for us to keep in our records, you are welcome to visit the contact page and submit your thoughts there.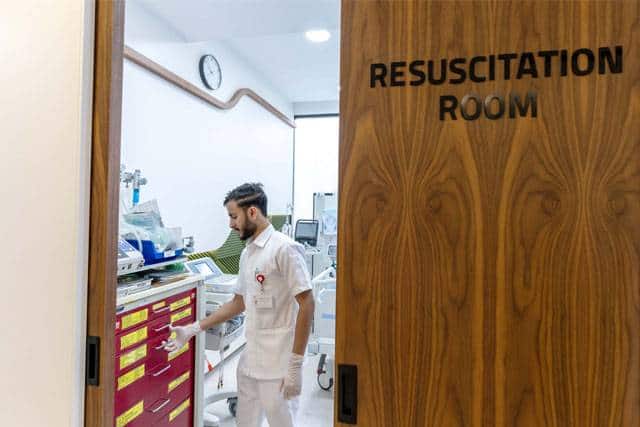 Ibn Al- Nafees Hospital, a major leading healthcare provider in the Kingdom of Bahrain is looking for 20 experienced staff nurses for medical, surgical wards, pediatric emergency gynecology's and ICU.
Requirements:
Bachelor or diploma degree in Nursing.
Preferences to registered Nurses in Bahrain and GCC.
Ready with data-flow verification report will be considered.
3 years' experience in medical & surgical wards.
Preference for immediate joiners.
Interested applicants may fill the career online form with a subject line of "Nurses"
Ibn Al- Nafees Hospital, is seeking for "Call Center Supervisor"
Requirements:
Minimum of 5 years experience
Bachelor Degree
Preferred Male Candidate
Good Communication Skills
Available to join immediately
Interested applicants may fill the career online form with a subject line of "Call Center Supervisor"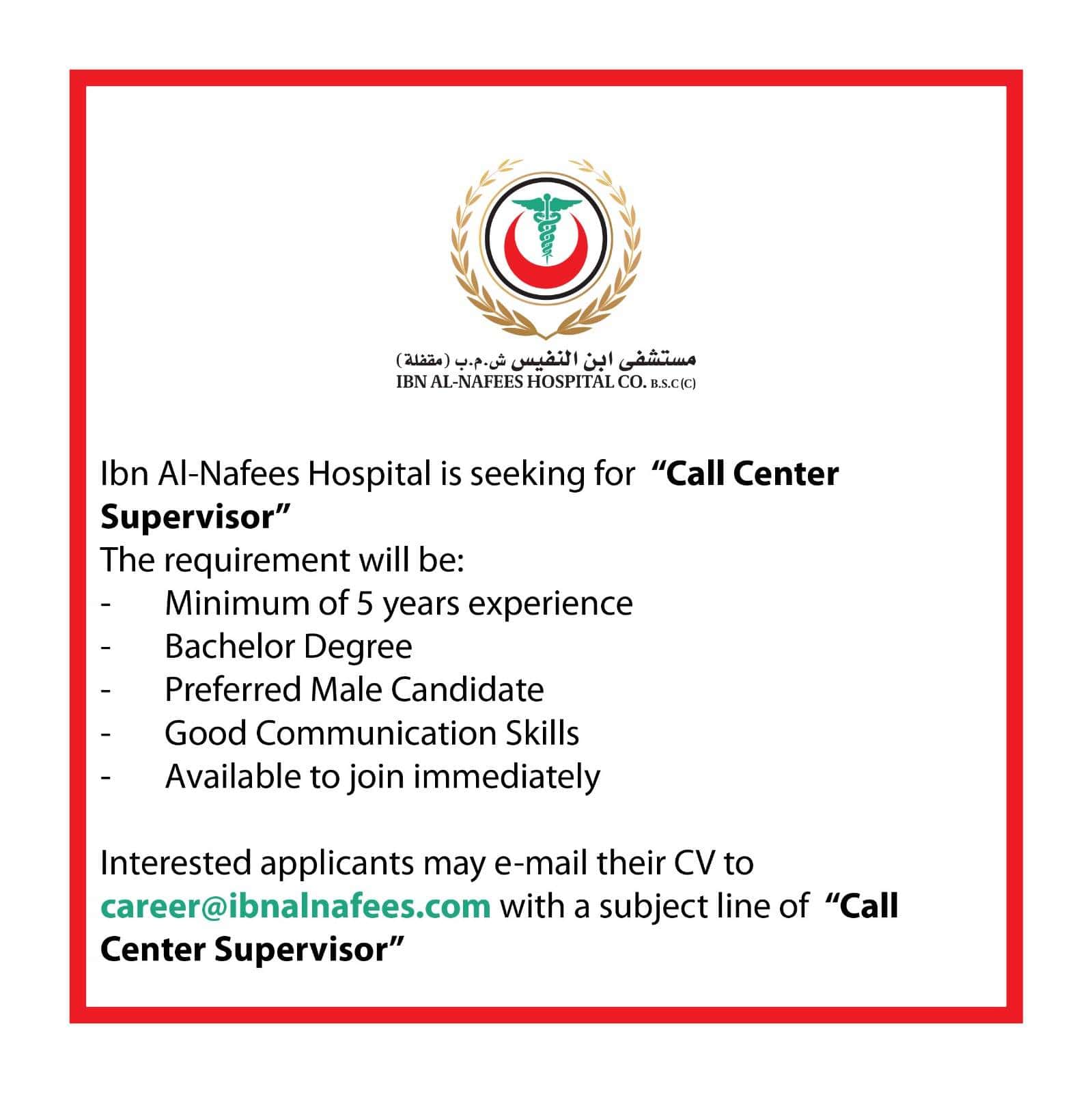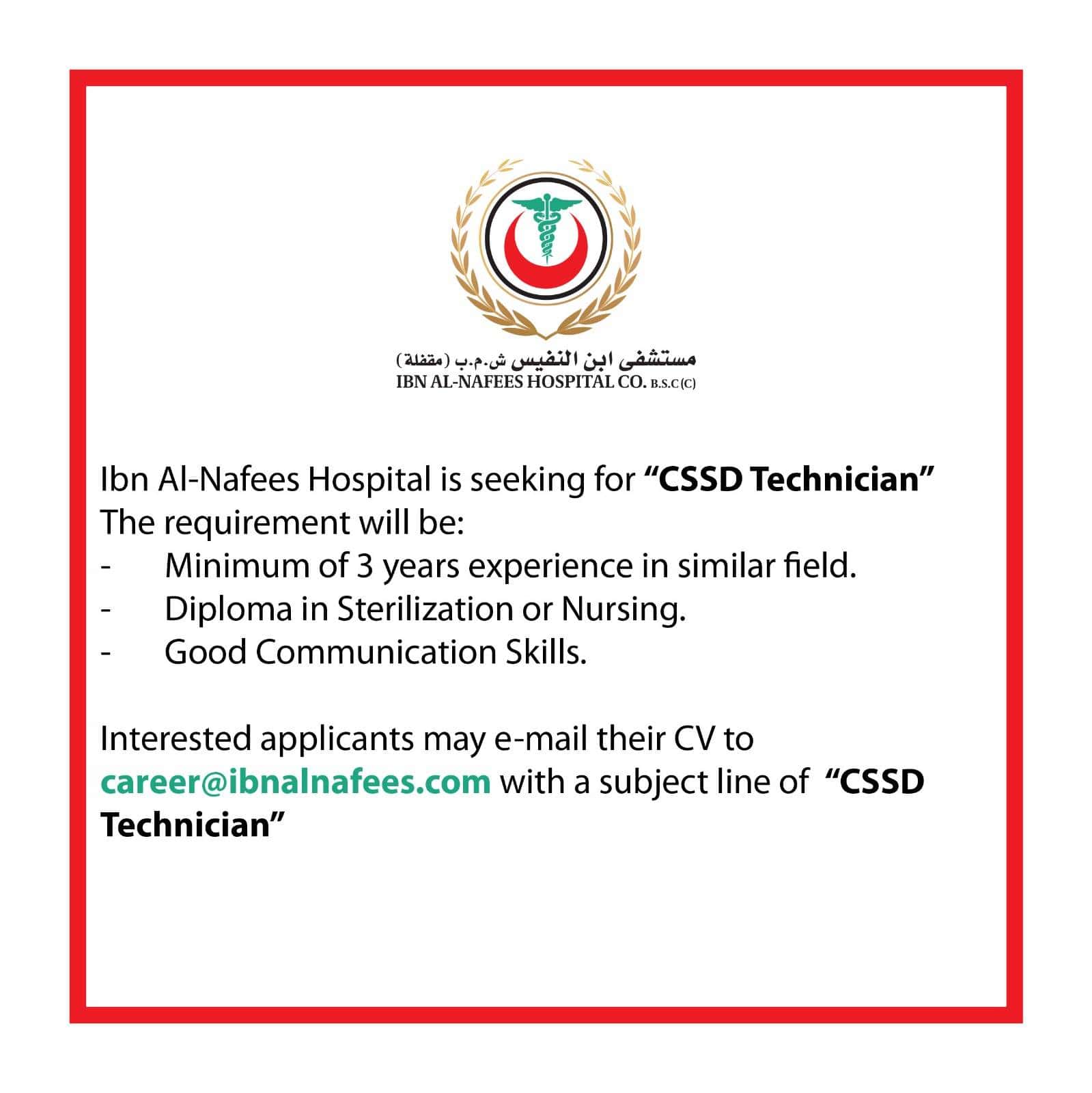 Ibn Al- Nafees Hospital, is seeking for "CSSD technician"
Requirements:
Minimum of 3 years of experience
Diploma in Sterilization or Nursing.
Good Communication Skills
Interested applicants may fill the career online form with a subject line of "CSSD technician"
Medical Laboratory Technician
Ibn Al- Nafees Hospital, is seeking for "Medical Laboratory Technician"
Requirements:
Valid NHRA License.
Diploma or Bachelor in Laboratory Technology.
Experience in Microbiology, biochemistry & Hematology.
Available to join immediately
Interested applicants may fill the career online form with a subject line of "Medical Laboratory Technician"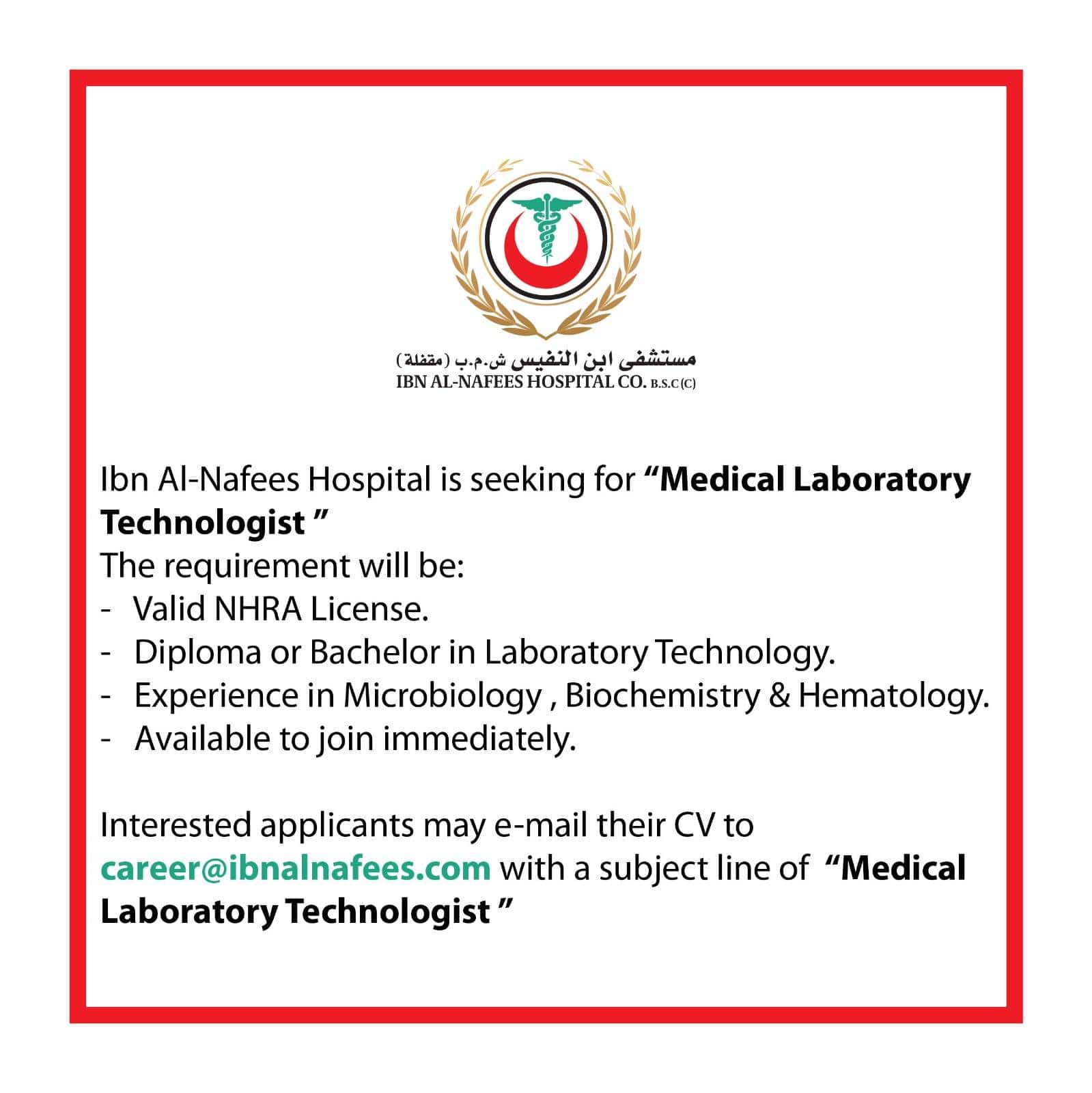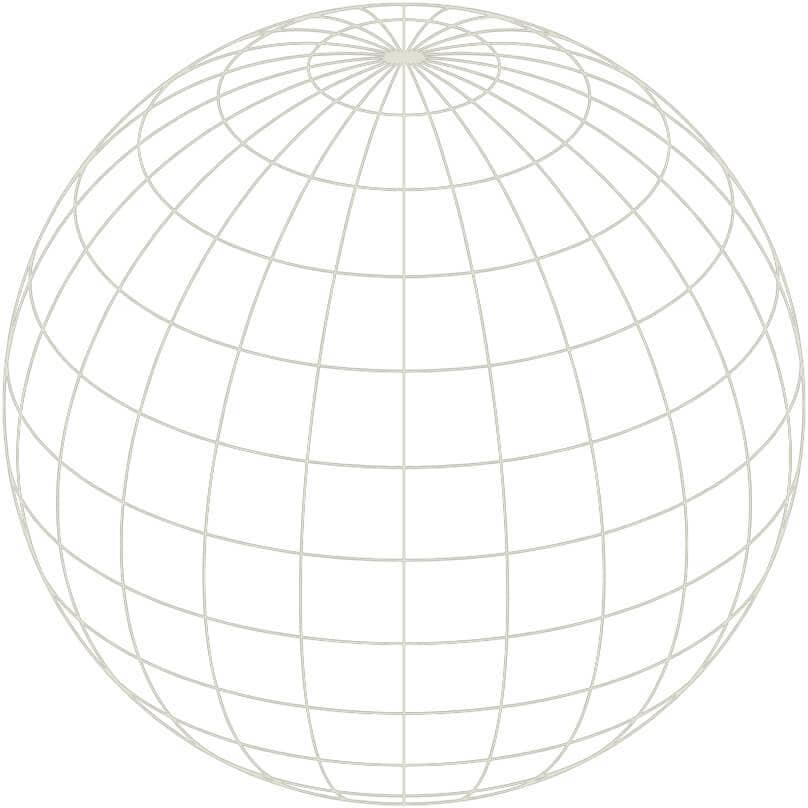 Applicants must be BLS certified